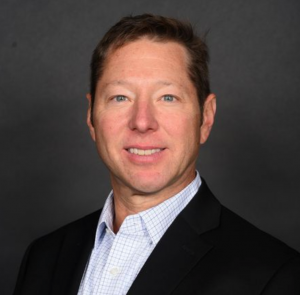 As CEO and Cofounder, Nathan brings over 20 years of experience as a Strategy & Operations Management Consultant to Fortune 500 companies around the world.  Leading projects in North America, Europe, Australia and Asia, Nathan has a proven track record helping organizations achieve quantifiable results.  With UASidekick, Nathan's goal is to help facilitate the integration of unmanned and manned aviation into one shared and comprehensive picture of situational awareness in order to improve safety for everyone who flies in our skies.
Formal education includes Brown University, Georgetown University, and the Institute d'Etudes Politiques.  Nathan is certified as an FAA Part 61 Private Pilot, FAA Part 107 Remote Pilot, USPA Skydiver, and USPPA Power Paraglider.  He is a member of the FAA Unmanned Aircraft Safety Team (UAST), NASA's UTM Data Exchange Working Group, the FAA UAS in Controlled Airspace Aviation Rulemaking Committee (ARC), SIA Public Safety and Autonomous Security Robotics Working Groups, and serves as the UAS liaison to the Colorado Pilots Association.
Recent speaking engagements include ASIS International Seminar 2018, 2017, 2016, AUVSI XPO 2018, UAS Integration Workshop 2018, AUVSI Rocky Mountain Drone Expo 2017, ISC West 2017, IAPSC Annual Conference 2017.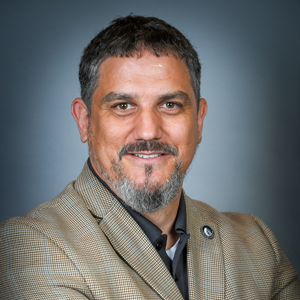 Serves as UASidekick's COO and Cofounder.  He is also a General Aviation Private Pilot, UAV Part 107 Pilot with night flight authorization and is also one of the original FAA 333 Waiver Holders.  Jason joined the UAV revolution in 2015 by starting the aerial imaging company Under The Sun Imaging LLC but the passion started 30 years prior with his first RC plane flight as a teen.
Jason brings to UASidekick, more than 15 years of civil design and regulatory compliance management for projects totaling over half a billion dollars.  Jason has helped build several organizations including a successful sport angler software company and a safety consulting consortium.  In addition to project development and startup management,  Jason has accumulated over 13 years of experience in the security field including 6 years as a decorated reserve law enforcement officer, 2 years as a State Constable and 5+ years as armed security officer.  Jason sits on the board for the Coalition of UAS Professionals and is an ASIS member where he actively consults various industries on the inclusion of UAV's into their workflow.
Speaking engagements include ASIS/GSX 2016-2020, ISC West 2017-2020, AUVSI XPonential 2018, Infragard 2018-2019, SC Aerospace Conference 2018, ALEAN 2019.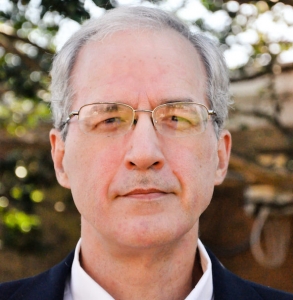 Bud brings to UASidekick as CFO, a broad experience in leadership roles across a range of functional areas in software startups ranging from business modeling and strategic planning to investor relations. He has a deep experience base in finance, operations, sales, marketing and general management.
Prior to working with UASidekick, Bud was Chief Financial Officer of Milliken & Company's Performance Products Division.  As CFO, Bud had responsibility for financial planning, analysis and strategy for the division's diverse portfolio of businesses. Prior to the Division CFO role, Bud led three Milliken business units, two international and one domestic. Bud began his business career BASF AG in the US and in Germany in largely Finance roles.  After BASF but before Milliken, Bud worked for FMC Corporation in its Global Lithium Chemical Business in Finance, Operations, IT and Business Development roles.
Bud received his Bachelor of Arts degree from Davidson College and his Master of International Business Studies degree from the University of South Carolina.  International work has been a hallmark of Bud's academic and professional life with extended living and working assignments in France, Germany and China.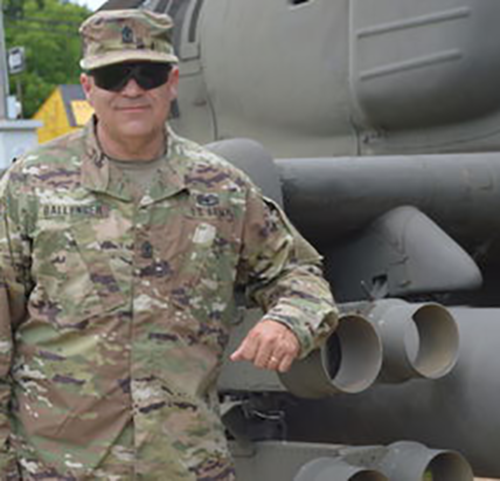 As the East Coast UASidekick liaison for emergency services, Ballenger brings a diverse skillset and knowledge to UASidekick agency and emergency service groups.  Ballenger has served with Greer Police Department for 23 years and is the sergeant of the traffic team.  He is also the UAS program director for the department where he has developed the UAS program from the ground up managing budget, personnel, purchasing, training and policy. He also has 32 years in the Army National Guard as a Command Sergeant Major of the 1052nd Transportation company based in Kingstree SC with occupation specialty in: Artillery – Fire Direction, Fire Support, Field Surveyor, Crewmember; Automated Tactical Data Systems Specialist; Automated Logistics Specialist; Motor Transport Operator. (13B, 13D, 13E, 13F, 13S, 92A, 88M)
Ballenger is uniquely able to provide solution guidance for agencies and groups looking to start a UAS program and to set policy and procedure guidelines.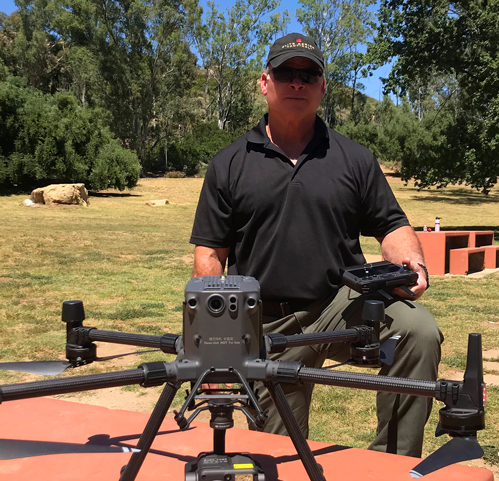 As the West Coast UASidekick liaison for emergency services, Derrick brings decades of experience as a career firefighter, working for the last 31 years for one of the largest fire departments in the country. His expertise in incident management and crucial data gathering provides a unique perspective to UASidekick pilots and managers. Derrick served as a crew leader for the 14-member Los Angeles County flight crew in Malibu. His crew is extensively trained in wildfire submission tactics, has high fitness standards, and requires specialized flight skills. Derrick and his team utilized varying transport methods including Huey helicopters to access areas across California to fight fires, often in remote areas with little logistical support. During his career as a firefighter, Derrick gained skills in air-traffic control communication, airport familiarization, UAS tactical deployment, HAZMAT standards, and arson investigation. He is certified in Aircraft Rescue and Firefighting and has over 1,948 hours of UAS flight time.