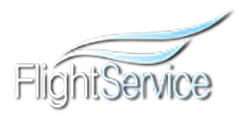 POLICE • FIRE • EMS • SAR
Know The Difference:
Notice To Airman or NOTAM UOAs are required only of certain commercial flights and only those that are required to submit a NOTAM can submit a NOTAM UOA.  Generally these operators are Police, Fire, EMS and Search and Rescue.  If you are a Part 107 licensed pilot the NOTAM system is not required nor is it allowed to be used for flight notification.  A NOTAM UOA is used fulfill COA requirements and to inform Aircraft Pilots of any UAV operations that are occurring along their flight path in Flight Service flight briefing.
Know The Steps:
1. Download UASidekick.  2. Register An Account In The App.  3. Create A Flight Service Account Online www.1800wxbrief.com.  4. Activate UASidekick In Flight Service Under "Service Provider Authorization" On Flight Service Website.  5. Add Your Flight Service Account Email To The UASidekick App Profile.  6. Input Your COA/Waiver Number For Each Drone In Your UASidekick App Profile.  Once you complete these steps you are ready to submit a NOTAM & UOA.
Know The Parameters:
These are the Formats Currently Accepted For NOTAM Submittal: FAA 333 COA Numbers (Typical:  2016-AAA-111-COA), FAA 333 Waiver Exemption Number (Typical: 55555) ; Class G Notifications (Typical Government & Civilian) –  Formats Not Currently Available Through UASidekick: Part 107 waiver numbers or authorization cannot be used to file NOTAMs.  Remember that now only those who are required to submit a NOTAM because of a COA or Waiver mandate can submit a NOTAM UOA.

333 Waiver Numbers & COA Numbers :
If you log in to UASidekick and have already set up the Flight Services account as shown below and you find that your Waiver or COA number is not in the NOTAM filing system don't worry.  Pilots that reported missing numbers through the support helpline number 866-936-6826 and your number will be updated during its weekly process.  When you call be sure to have your Exemption paperwork with Exemption Number and Docket Number or your COA documentation with the COA ID available to provide to the service representative.  A second week may be needed to add your number based on when you reported it and when the updates are conducted.
Flight Service Registration

And subscribe to our YouTube Channel…